Learning the easy way. Effective learning.
Learning the easy way. In March 2016 we started a new chapter and prepared a special series of products for anyone who wants to improve the results and abilities.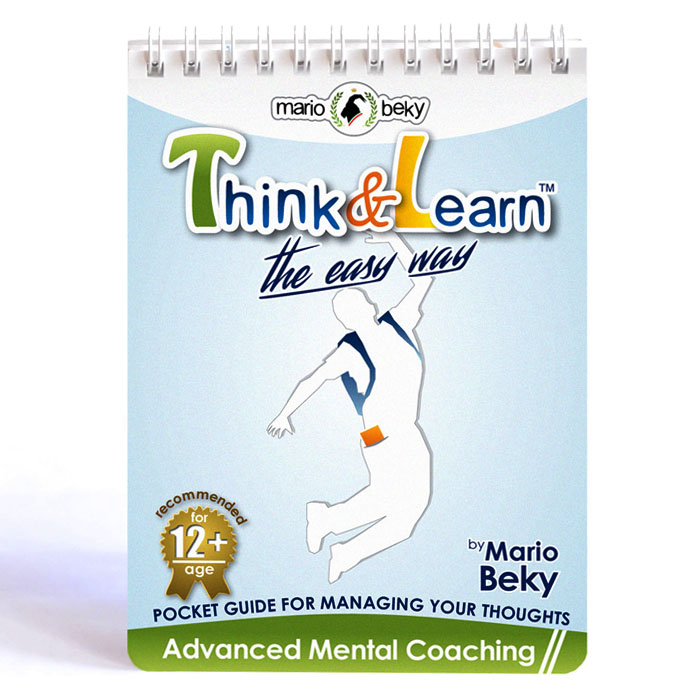 The 1st product we launched was the pocket guide "Think & Learn the Easy Way". It shows user how to get clearly better results with the same amount of effort. Finally there's simple manual on the market.
3 Levels
The first level includes techniques that give the student instant results, such as breathing training. The second level helps with groundwork for the long term. For example – time tables, various strategy systems, thought management etc. The third level is the ultimate level and gives you the chance to customize your own potential. This guide helps mostly kids at any age with any skill and any expectations.  But most of all with strategic plans, mental triumphs, score charts, etc.
Scientific, yet simple
The products from the Effective Learning series are based on the diagnosis and observations of 3 categories of children. Average students, Exceptional Students and Students with behavioral and learning difficulties such as dyslexia.  We gathered a wide range of data and then, after careful consideration, delivered a simple system that anyone can understand and enjoy.  Whether a student wants to improve his/her own results and go from D's to C's or from B's to A's, he or she can do it seamlessly using our simple system.
Learning, everywhere
We are learning not only in school but in life as well. Therefore, the Think & Learn the easy way is the ideal companion for anybody who wants to improve their learning abilities, no matter what age!  Do you need to prepare yourself for a business seminar, increase your memory, or just strengthen your planning strategies?  Think & Learn the Easy Way delivers this psychology and helps everyone get results quickly and easily.
Expect more
The Think & Learn the easy way comes with a supporting pocket guide called – LEO, the learning organizer. This product is currently being tested – more information about it will be follow. We will post info about new products (free seminars for schools, podcasts, etc.) from the series of Effective learning soon. Subscribe to our email list and also follow us. Our official social sites will give an access to the most recent news. Click here to explore our latest products.
Contact us, if you want to subscribe to the testing program of the new books.