Golf scores you are getting
are results of 2 major factors
1. How well do you practice with best available golf pro
(It's 50% of your success in golf. Another 50% is…)
2. How well do you

learn to use the best available Mental Game
---
There are 5 facts of mental game you must read and understand
1. Mental game in golf is simple!
2. Mental game can use players of any age or any playing experience!
3. Mental game isn't motivation or "feel good" theories!
4. Mental game can be adjusted to your personal requirements!
5. YOU CAN'T play good golf WITHOUT using the mental game!
Why do golfers use Mario's Pocket Golf Psychology?
"Mario's book is filled with incredible energy which can be used directly on the golf course."

---
The best system is the one that is easy to use!
THE MAIN DIFFERENCE BETWEEN "THE OTHERS" AND MARIO'S GOLF PSYCHOLOGY IS IN ITS CORE:
#1 STEP Simple introduction.
#2 STEP 2 Specific tips for specific situations.
#3 STEP Practical exercises.
BONUS STEP Fully customizable.
"IF YOU WANT TO MASTER YOUR MENTAL GAME YOU HAVE TO LEARN HOW NOT TO THINK IN THE MOST IMPORTANT MOMENT OF YOUR GOLF GAME – IN THE MOMENT OF THE SWING ON NOTHING ELSE BUT YOUR SWING."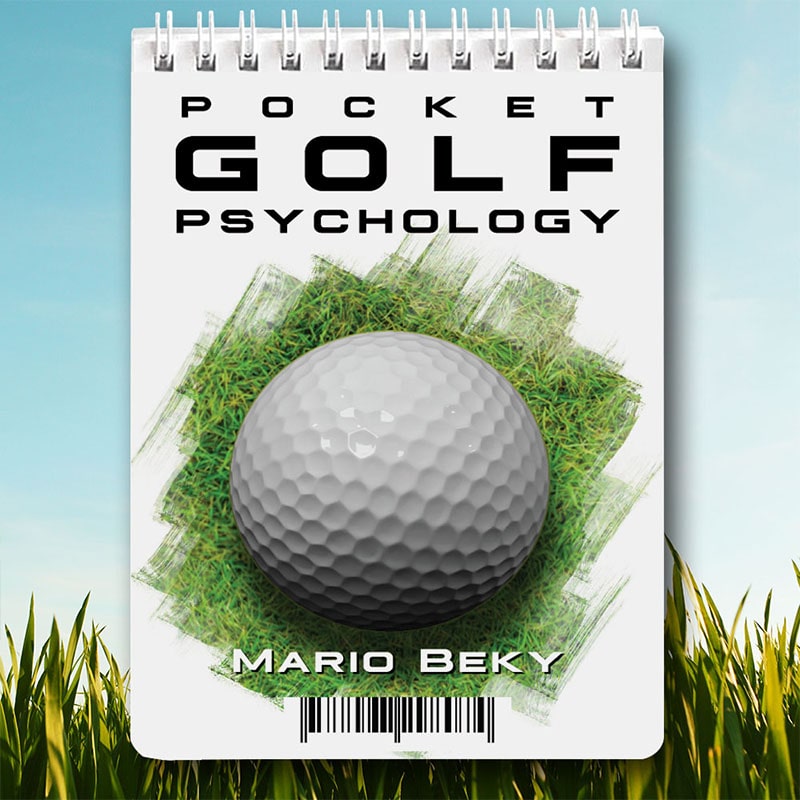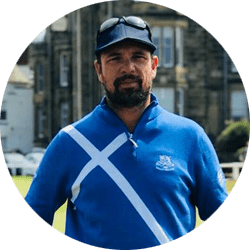 Tomáš Krištof

Mario's pocket guide has been life changing for me. I managed to jump from playing over 100 shots per round into 80's in less than 1 season. Thanks' to Mario, I started winning tournament after tournament. Since this made huge impact on my game I contacted Mario and we decided to create similar training aid for tennis players, since I am a tennis coach as well. I managed to change my thinking approach and regularly play 75 shots per round even in situations under pressure. Thanks to Mario I recently became also a Club Champion.
---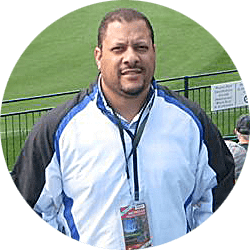 Alberto Torres

It's been an wonderful tool to know and discover the qualities of this guide. My game was a disaster, most of that because my mind wasn't at the same time in my game, I was out of focus and can't find the way to be on track mentally again. Since I discover Mario and talk with him about this product, I totally change the way my game was. I start to understand why some things happens in game and why not. Also give me strength and tips to be focus, to handle my mind, to know what to do at certain situations and most of all: To learn something new every day. This is a guide that every single golfer need it, you don't have to read a lot, just a couple of pages in certain days and when you think things don't go good outside, go back and read it and practice, you'll notice the difference very fast.
---
Jason Litchfield

I've been looking for some literature on the mental side of golf and this book helps with that! This book focuses on keeping your mind in the game during the game! Not to let bad shots keep you down…move onto the next shot! …it gives you ways of doing that too! Great book for golfers of all types! Thanks, Mario…for taking the time to put all this together for us little guys!
---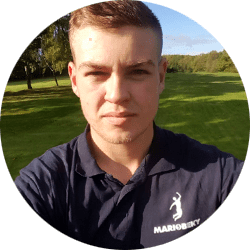 Lyle Kirkham

Mario created a physical device you can have on the golf course that can top your psychological knowledge as in when you require it. The other books are fantastic but if I'm continuously searching for the right chapter to find a certain technique, it's time consuming. I use Mario's Pocket guide in my personal game because of the applied nature of it. It follows a 3 step rule. #1 it's simple, #2 it's effective and #3 it's customizable. It introduce you to the theories like self-talk, imagery and relaxation but it allows you customize that to your game. Because we all know, that it might work for one person but it doesn't work for the other. So for you golfers out there that want to strengthen your psychological profile, maybe you suffer with first tee nerves or you struggle to prepare for upcoming rounds, I am urging you to check out Mario's training because it's fully customizable to your own game and it's one of those tools you can on and off the golf course to help you.
---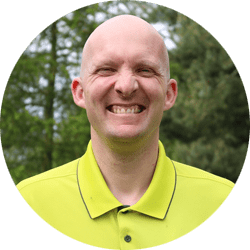 Gareth Shaw

Sport psychologist
Teaching Golf Pro
Mario's pocket guide has made me stop and think before every golf shot I make. Pocket book has given me an insight into my shot patterns and areas to improve.
---
Alex Carter

Mario's pocket guide has helped me become a more consistent and smarter golfer.
---
Luke Foulser

Mario's pocket guide has helped me move on to be another level golfer. The attention to detail helped me build upon my strengths and weaknesses.
---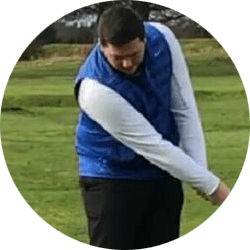 Nick Rigg

Intriguing as it gives a different perspective for analyzing individual shots.
---
Everett Mccurdy

Mario's pocket guide is full of helpful positive reinforcement tips and ways to keep those bad shots from taking their toll. I recommend Mario's guide to anyone who struggles with the mental side of the game or for anyone new to golf. 2 Thumbs Up!
---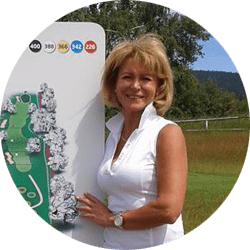 Jitka Chramostová
I like the pocket guide. I'm reading it over and over again. During the game I tried to think according to their advice. I also tried stress breathing and it really works.
---
FREQUENTLY ASKED QUESTIONS
What if I have playing handicap 20+ or what if I just started with playing golf?
Great thing about this book is that you can use it at any playing handicap level or with no playing handicap at all. Because of this, it starts with basic theory. Then, you are being introduced to practical mental game tools and all other available possibilities. After that, you will learn how can you specifically adjust your mindset in order to see visible results directly in the game and that, permanently! Additionally, for players who have big ambitions there are fully customizable mental game strategies.
TIP
Get this book so you will recognize what you have been missing in your golf and why your results were poor so far. Then pick the game level you want to achieve and start using mental game tools. Because it's a continuous "step by step" process, everything is explained clearly.
---
What if I fall behind?
You can stay calm. Unlike with others, the author of Pocket Golf Psychology – Mario Beky created also Facebook Group – Golf Mental Game Academy. Here you will find additional tips and tricks, live mental game training and other useful posts. Then, he also created the exclusive online mental game training divided into 3 levels. Moreover, you can explore the first level for 1 week for FREE. You can also watch video lessons or coaching calls, revisit them and spend as much time within any lesson or any coaching call as you need. Furthermore, it contains a learning process that you can adjust to your own preferences. Additionally, the students of Ultimate level of online mental game training are meeting our instructors in personal coaching online sessions.
TIP
Whether you will buy the Pocket Golf Psychology book or enter the online mental game academy, you will explore areas of your golf that you never thought they existed. Your golf game will never be the same. Unless, you won't take action. But that's up to you. But beware that if turn your back to the opportunity of being a better golfer, you can't blame the golf clubs, playing partners or the golf course for your poor performance anymore but yourself.
---
How do I know that I'm ready?
Buddha said "When the student is ready, the teacher will appear." Remember all the chances that you could take and you didn't? This is the chance you have been waiting for. Therefore, it's wise to use it.
TIP
In golf as in life – do always calculate and take the best opportunities available.
---
How much support will I receive?
You are getting the full support available for the course level you choose. If you choose the basic Mental game performance kit you will receive essential answers in form of frequently asked questions. So students in our Mental Game Academy are receiving premium email support. However, All-star students in Ultimate level of our Mental Game Academy are granted a special link to 1 hour direct support from our certified instructors. Also remember, if you will feel lost, just reach for our support via mail@mariobeky.com. Additionally, use also the VIP telephone number to call our support.
TIP
The best value for you is always the one that suits your needs. Therefore it's up to you whether you want to stay in line or have private email support with quick response time. 
* The quantity of options, supporting materials and gifts you may receive rely specifically on the type of the Academy level you will choose. The color of clothing / designs on it used on this page may differ from actual images. Images used on have only the illustrating purpose. Please do read full Terms and conditions if you wish to find out more. Top Sport Psychology Facebook page.